Soulrich bersama Meta Forest Society, Immerse VR, Earth Wallet dan Samsara Living Museum menyelenggarakan Bali NFT Week pada 8 – 16 September 2022 di bali yang dikuti 40 Influencer Web 3 seperti pegiat NFT dan Kripto dari berbagai negara seperti Amerika, Korea, Kanada, Italia, India, Rusia, China dan Jerman. Para peserta BALI NFT Week mendapatkan pengalaman merasakan kebudayaan bali yang berbeda saat mengunjungi Samsara Living Museum di Desa Jungutan, Kecamatan Karangasem, Bebandem.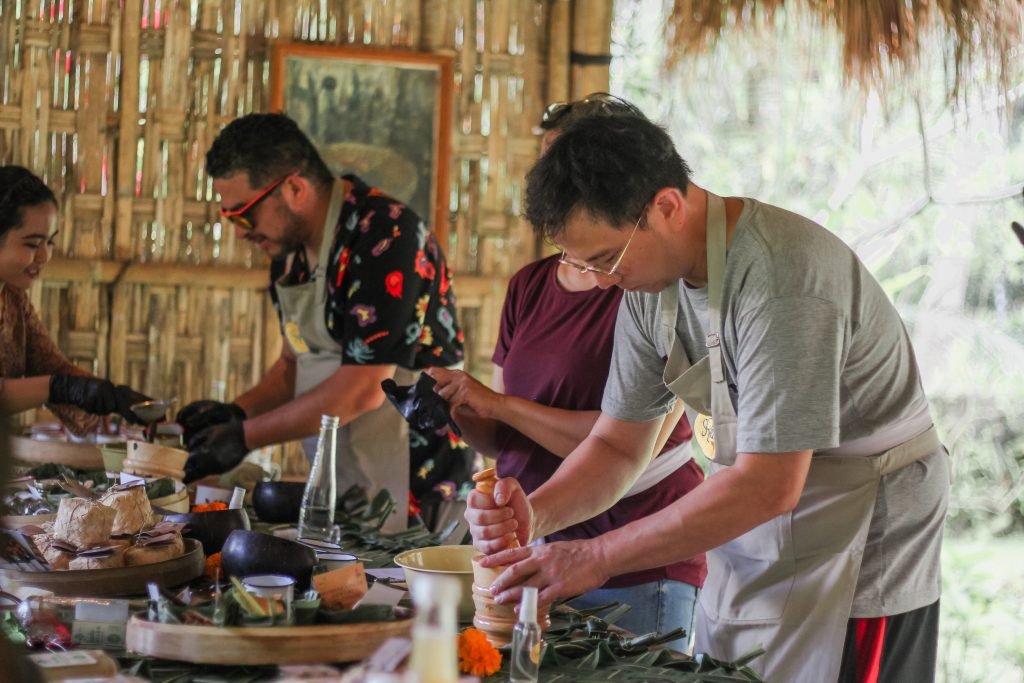 Para peserta Bali NFT Week merasakan langsung wellness tradisional Bali di tempat yang penuh kedamaian, jauh dari hiruk pikuk keramaian, di tempat yang menjadi potret bali yang masih lestari di tengah modernisasi. Hal ini memang sejalan dengan fokus dari Bali NFT Week yang memberikan perhatian besar pada isu mental health awareness ( kesadaran kesehatan mental ) di komunitas web 3.
Rumah reina Bersama Samsara Living Museum memperkenalkan pengobatan tradisional yaitu Jamu, Jamu yang dibuat para peserta Bali NFT Week berdasarkan Usada Bali dan Pancawara peserta dibagi menjadi beberapa kelompok sesuai kelahiran dilihat dari pancawara, jamu / loloh yang dibuat seperti Temulawak, Beras Kencur dan Loloh Piduh pembuatan jamu dilakukan secara tradisional.
Regi Wahyu sebagai host dari Bali NFT Week mengakui dirinya secara pribadi jatuh cinta pada Samsara Living Museum dan mengundang influencer dunia merasakan pengalaman unik serta memberikan dukungan terhadap upaya pelestarian budaya bali yang otentik.
Berikut beberapa feedback dari Peserta Bali NFT Week :
Reo Cragun from USA : I reallly loved the ginger beverage and the process of making the drinks.
Charlie Chen from Taiwan : Amazing experience, it tastes different when you go through the experience
Isaac from Taiwan  : Very friendly, very informative, great experience!
Reina lovers boleh banget kepoin social media rumah reina, Ingat tonton keseruan reina angels Bersama samsara living museum di Youtube. Terima kasih.
Penulis : Ayu Intan ( Social Media Marketing & Content Writer Web )